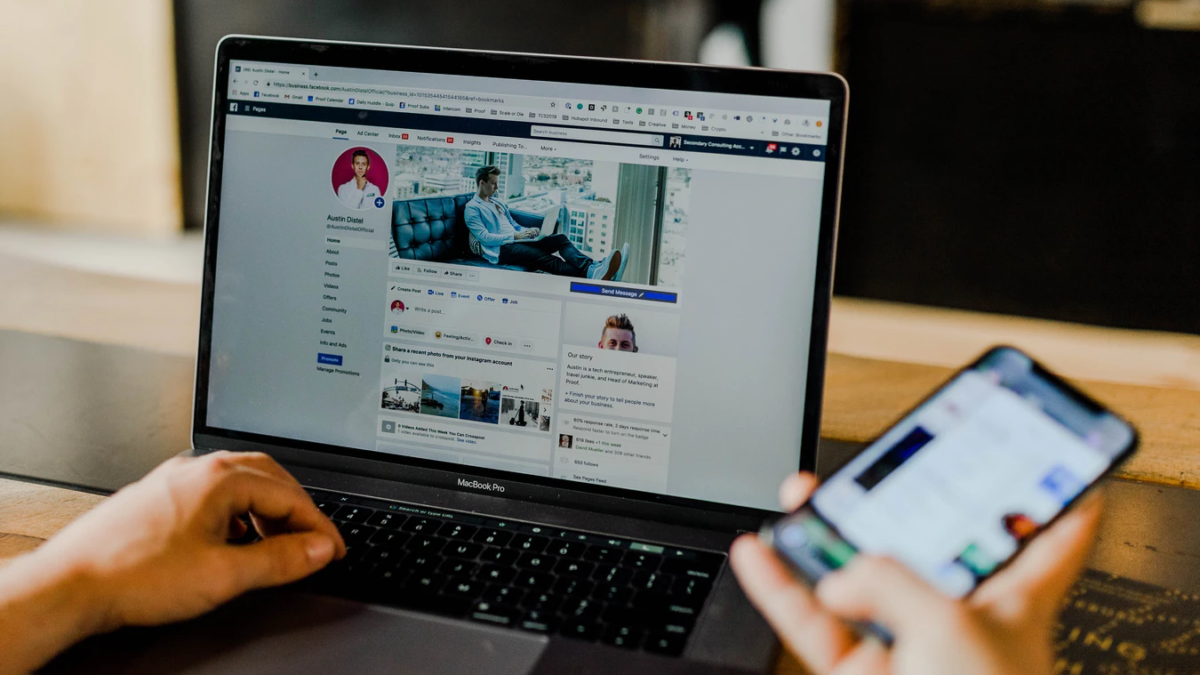 Social Media Platforms For Real Estate Agent Should Have
Below are the social media platforms real estate agent should have to reach broader audience, lead generation and close sales.
COVID-19 has changed how we do business — probably forever. With strict social distancing, the need to go online to promote products and services has never been more essential. Social media marketing has undoubtedly become vital for driving real estate sales. According to a survey by the National Association of Realtors (NAR), social media is the top tech platform that generates the highest quality leads for real estate agents.
Being present on social media is extremely beneficial for real estate agents. But this doesn't mean you must sign up for all social media sites. While using multiple social media platforms will increase your online visibility, targeting the most effective platforms where your target audience is active will enable you to create more effective campaigns.
To help you decide on which platform to maximize, here are our five social media picks:
1. Facebook
Facebook is currently the most popular social media site and is even considered the social media king. According to Facebook's recent report, Facebook now has over 2.8 billion monthly active users, with 1.84 billion visiting the social networking site daily. This alone should be enough to convince you to leverage your Facebook pages.
According to NAR's study, realtors use Facebook as the most popular social media platform for professional purposes. Facebook is a strategic platform where you can post relatable and quality content about your real estate expertise. Thus, the platform will help you reach your target audience and engage with Facebook users looking for property agents in your locality.
To maximize your Facebook account, here are some of our most important tips:
Join Facebook community groups that are popular among the residents of your target neighborhood. By becoming a member of such groups, you can share stories and relevant information about your profession, property listing, or locality. This can help you make meaningful connections with your target audience.
Create a business page where people can access your contact information, reviews and services that you provide.
Aside from promoting your property listings, offer other valuable content on Facebook, such as blog posts, helpful checklists and city guides.
2. LinkedIn
LinkedIn is the second most popular social media account for real estate agents, according to NAR's survey. While there are more popular social media sites, LinkedIn is considered the largest professional network. With over 740 million members and 55 million registered companies worldwide, you can easily connect with clients who are looking for professional real estate advice and services.
In fact, according to data compiled from 5,000 companies, LinkedIn has the highest visitor-to-lead conversion rates among social media sites and is 277% more effective than Facebook and Twitter.
To effectively use your LinkedIn profile in generating more real estate leads, here are some of our tips:
Connect with your target leads. LinkedIn is a huge network of professionals looking to do business with other professionals. It's not enough to send a connection request. You must send personalized invitations or messages explaining your business's value and how your expertise can benefit the person you are connecting with.
Join or start a professional group. If you are sharing valuable content on your LinkedIn profile, it's better to start your own professional group and invite your prospects to join the group. This is an effective strategy to showcase your expertise and gain recommendations from your group members.
Connect with HR professionals who can recommend you to new hires looking for housing and relocation services.
3. Instagram
Instagram is the fifth most popular social media site, with over 1.074 billion users worldwide in 2021. Among real estate agents, Instagram ranks third according to NAR's survey. This is because of the platform's easy photo and video-sharing abilities, which is an effective marketing strategy for real estate agents. 
With Instagram's photo-sharing platform, real estate agents can easily promote photos and even videos of their featured property listings. Not only you can use Instagram as your portfolio to easily attract qualified leads to their dream home but also it's a free form of highly visual advertising.
To make sure that you're using Instagram to your advantage, here are a few of our tips:
http://blog.ziba-property.com/Aside from posting photos of houses, posting virtual property viewings increases your audience's engagement to your content.
Post interesting stories on your Instagram page. This could be a collection of the video clips and photos you have previously posted on your page. You can also feature your new post on your stories. Since stories appear at the top of the users' screen, this is an effective technique to inform your followers of your recent social media activities. Posting polls on your stories is another great way to engage with your followers.
Share interesting glimpses of your life to let your audience know you better on a personal level. You can share a picture of your dog, a story of your morning jog or even a photo of your grilled cheese breakfast. As a result, this will build a personal connection with your followers and establish your credibility online.
4. Pinterest
Though Pinterest has fewer active users than other social media sites in this list, it is a great platform to promote your brand among those looking for home inspiration. In short, with 478 million active users per month, Pinterest can help you connect with your target audience.
Undoubtedly, Pinterest is popular among marketers, with 28% worldwide utilizing the site. Thanks to its powerful photo sharing ability, Pinterest is surely a great marketing platform to showcase your property listings and real estate business. If you have a personal website, Pinterest has proven its ability to drive organic traffic to your site.
Here are some of our tips when using Pinterest:
Create boards around topics interesting to potential home buyers and sellers. These boards can be about home buying tips and home decoration.
Join group boards related to real estate. Popular group boards typically have over 10,000 followers. This will help your Pinterest profile improve its potential reach.
If you have your own real estate blog site, posting pins about your blog content can help drive organic traffic. All you need to do is create a pin related to your content and provide the link to the article on your website.
5. TikTok
TikTok is rapidly growing. With its initial release in 2016 and stable release in 2020, the site has now gathered over 689 million active users. Its video-only platform, with different filters, music, sound bites and effects, has made it easy for TikTok to generate such a massive following in just a few years.
While TikTok is popularly used by Gen Z and millennials, many real estate agents are starting to broaden their online reach through this platform. If you want to use TikTok to generate real estate leads, here are some of our tips:
Post virtual home tours. With the platform's creative filters, effects and music, you can easily turn your virtual home tour into a fun TikTok video.
TikTok is popular for its viral videos. To widen your online reach, you should participate in TikTok trends by producing creative videos related to your real estate business.
When posting a video, always use popular yet relevant hashtags. Whether you're giving home buying tips or doing a virtual tour, take advantage of the power of hashtags. This will improve the visibility of your content.
Aside from having social media accounts, it is also necessary for real estate agents to register on property management and listing sites, such as Ziba Property. Ziba Property enables you to list your properties and share the property information on social media with just one click. Using Ziba Property with social media is a comprehensive digital marketing strategy that will help you promote your property listings on multiple platforms. To learn more about Ziba Property, you may download it for free on Google Play Store and Apple App Store.
Conclusion
Thanks to social media, promoting property listings and looking for qualified leads surely are no longer as hard and expensive as traditional marketing. With billions of active monthly users, social media sites allow you to establish your real estate brand anywhere globally. You can let your personality shine by leveraging your social media presence while highlighting your expertise and generating leads.
Unquestionably, growing your online following takes a lot of time. But you can maximize your social media accounts to find and connect with high-quality leads.
To conclude, here's a recap of the five social media accounts that every real estate agent should maximize:
Facebook
LinkedIn
Instagram
Pinterest
TikTok
Do you agree with having these five social media sites? Please let us know in our comments section!
Tags In