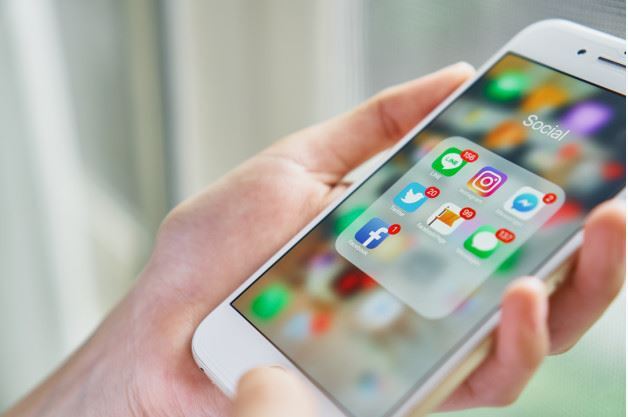 5 Reasons Why Social Media Marketing is Important for Real Estate Agents
Here are 5 reasons why social media marketing is important for Real Estate Agents. Are you ready to scale your social media marketing for growth?

The sudden emergence of the COVID-19 pandemic has emphasized the importance of online connectivity more than ever. With strict social distancing measures and community restrictions, businesses have relied heavily on online marketing to engage with customers and promote their products. And this includes real estate businesses.
As we enter the next age of software development, the world is becoming increasingly digital. According to the Digital 2020 Global Overview Report published by We Are Social, a global creative agency, there were over 5.19 billion mobile phone users in 2020. And 3.8 billion of these are active social media users. True enough, in the absence of physical contact, people have resorted to social media platforms to connect with people both for personal communication and business transactions.
This is also true in the real estate market. The COVID-19 pandemic has driven record-high social media and app usage among property seekers to find listings and connect with real estate agents online. Gone are the days when agents solely depend on cold calling and emailing strategies to attract potential buyers. The property market is now officially online.
According to a report by the National Association of Realtors (NAR), 77% of real estate agents in the United States actively use social media in some way. While this statistical data may not be accurate in other parts of the world, it reflects a severe need for property agents to take social media marketing seriously in 2021.
Are you one of those agents who haven't leveraged your social media presence in the online real estate market? Here are 5 reasons to convince you why you should shift your focus in 2021:
1. Social media marketing widens your market reach
With more than 3 billion users, it's not surprising how social media could bring your digital marketing efforts to the next level.
According to NAR's report, 47% of high-quality leads in the property market came from social media. In another recent study by The Close, a real estate website, 44% of property agents claimed they gained new clients in 2020 from their social media posts. While traditional marketing techniques, such as cold calling and print advertising, are still in effect, they lag far behind social media marketing. In fact, social media marketing ranked second in attracting new leads behind referrals.
Here's a snapshot of the findings from The Close's survey:
Source: The Close
2. Social media marketing builds your community following
Believe it or not, real estate agents are becoming social media stars. Though you might not get similar online popularity as the Kardashians, having over a hundred thousand followers wouldn't hurt. 
While 77% of agents are using social media marketing "in some way," only a few are using it to market their property listings. As the internet becomes the go-to resource for available properties, future homeowners will typically use their mobile devices to do their online house hunt. They will not just need photos but also virtual tours of the property. What better way to showcase your listing than through social media?
Based on NAR's report, Facebook continues to be the leading social media marketing site for property agents, followed by LinkedIn. Instagram doesn't fall behind and is the third most popular social media among real estate agents. The platform's photo and video-sharing features make it an effective tool for building your following and showcasing your listings.
If you need inspiration, take a look at these three successful Instagram accounts of real estate agents:
Chad Carroll (@chadcarroll) – 506k followers
Joyce Rey (@joycereyrealestate) – 102k followers
Kevin Vaughan (@kevin.vaughan) – 76k followers
3. Social media helps you engage with your target market
With strict community restrictions still in place, it is not surprising why social media marketing is the second most popular strategy to attract new clients. Social media sites have replaced in-person meetings. Because of the platform's nature to connect people virtually, it is easier for property seekers to engage with real estate agents in a way that is difficult with emails and multiple listing services (MLS). Social media enables property agents to communicate with their clients personally and visually.
Social media is also a great platform to learn about your target clients' goals regarding their dream homes. Because of its relaxed online culture, it is easier for your clients to engage with your posts and ask questions about your listings.
In a study published by Sprout Social, a social media management company, 57% of buyers will follow a brand to learn about upcoming products or services. After following a brand on social media, they continue to engage in different ways, such as visiting the brand's website or app (99%), making a purchase (85%), or giving a referral to their family and friends (85%).
Given these statistics, leveraging your social media marketing presence will create much-needed attention and engagement for your property listings.
4. Social media helps you monitor trends and competitors
Rephrase the adage, "keep your clients close and your competitors closer." Social media is a great platform to monitor real estate trends and your competitors' strategies.
Social media marketing makes it easier to see the latest home-buying trends using specific hashtags and understand your customers' needs.
While you should not get caught up comparing yourself with other agents, knowing how others market their listings, how they engage with their clients, and what promotional campaigns they use will help you create a competitive analysis. Creating your own competitive social media analysis will allow you to discover more about competitor brands. It also helps you determine the best strategies that work for you and your client. Furthermore, tracking your competitors will also allow you to benchmark your performance against other agents in the locality.
5. Social media helps you build trust and authority
The real estate market is a service market. As such, business transactions are built on trust.
Nowadays, consumers get turned off by too much promotional content by the popularity of social media. While social media is a great tool to promote your listings, it is also a powerful platform to build trust among your clients.
Giving your followers and target market a glimpse of your day-to-day life will help them connect with you on a more personal level. Buyers are also more likely to trust experts in a particular industry. Your social media accounts can help you showcase your expertise in your local market.
You can build your brand reputation of trust and authority by posting relevant content. Besides, answering frequently asked questions about certain properties and home-buying processes.
So, what's next?
As the numbers would suggest, the best time to improve your social media presence is now. Realtors must maximize their social media channels not just to attract new clients but also to build their brand reputation. Social media marketing is a free platform that requires low to no cost. It also effectively builds your online presence as we enter a new age of digital development.
Are you ready to scale your social media marketing for growth? Here's a recap of the 5 benefits that will convince you to update your profile picture on Instagram:
Widen your market reach.
Build your community following.
Help you engage with your target market.
Monitor trends and competitors.
Build trust and authority.
Do you have other social media tips that you want to share with our growing community? Let us know in the comment section below!
Tags In