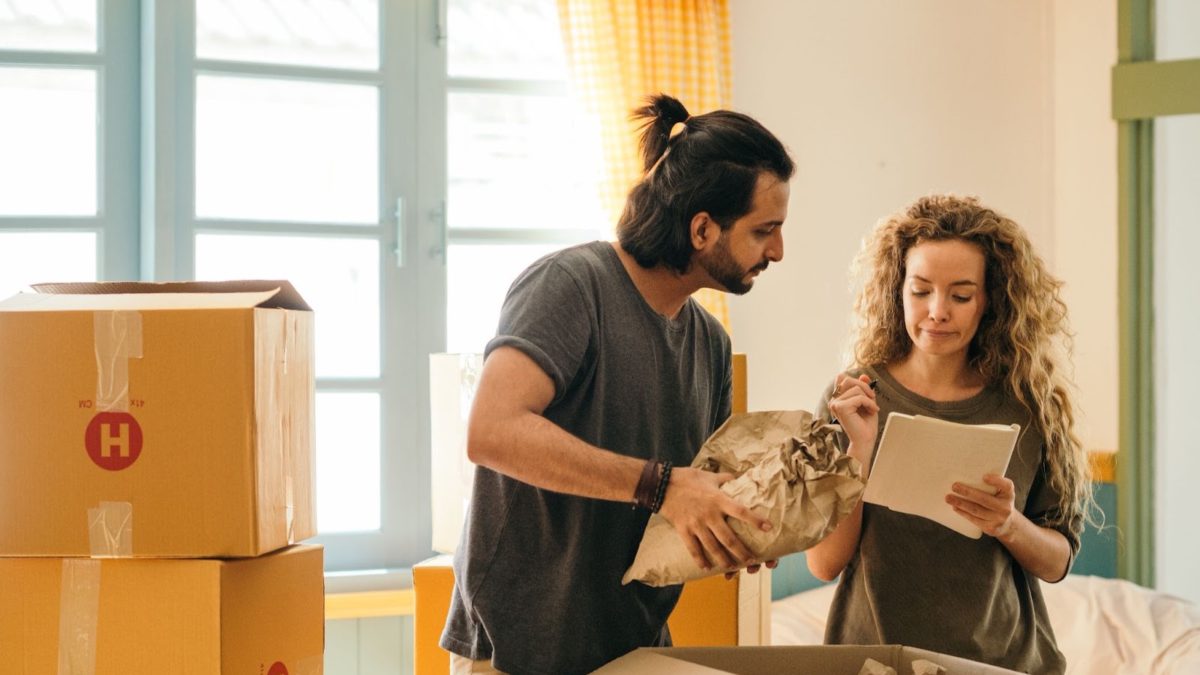 5 Tips for Moving Into a New Home
Moving into a new house? Planning in advance is the most effective way to make moving into a new home more manageable and less stressful.
Moving to a new home is undoubtedly one of the most difficult, time-consuming, and stressful things you will ever do. There are countless hours of paperwork and budgeting before you can even begin to think about moving your belongings from one location to another.
Your first challenge will be to comprehend the numerous tasks ahead of you. It's easy to get caught up in the excitement of your upcoming move and forget to pack some of the most important things you'll need when it's time to move in. Without proper planning, moving is easy to waste time and money.
Moving Rules
It is critical to remember that there are a few moving rules. If you want to lessen the burden of what could turn out to be a more complicated and stressful home relocation than you anticipated, start early, make detailed plans, and enlist the help of others. It's important to start packing early and give yourself more time than you think you'll need to ensure a safe move. It's preferable to have extra packing materials on hand rather than not enough. You'll find things you forgot you had, so this is a great time to clean the house and get rid of or store items you no longer need or use.
The good news is that you won't have to move at the last minute, which is especially important if you're selling your current residence and purchasing a new one. The average time to buy a house is sixty to ninety days, so there is plenty of time to get everything in order.
Like any major life change, moving can be incredibly stressful. However, you can reduce your anxiety and enjoy the process by getting a head start and not leaving things until the last minute. Start a few weeks ahead to give yourself enough time to go through everything you own, decide what you need and can live without, and pack accordingly. This article has compiled some of the best suggestions for a simpler and more efficient move.
1. Prepare a moving checklist
A moving checklist can help you track the many tasks ahead of you before the big day. Even though they are essential, packing, moving, and unpacking tasks can feel overwhelming. The first thing you need to do is make a moving checklist that covers everything.
2. Declutter
You should save money and time transporting items that will not be used or will not fit in your new home. That said, you can use the relocation to purge unused belongings. You can supplement your income by selling the items on a selling app or donating them to a charity. There are numerous advantages to getting rid of extra items before moving, including fewer boxes to pack, fewer items to move, and fewer items to find a home for once you've settled. If you want to declutter, you shouldn't just throw away small things. If you have any large pieces of furniture that will not fit in your new home, this is an excellent time to find new homes for them.
3. Pack everything and label boxes
Make sure your belongings are packed and ready to go before moving day. Moving companies typically charge by the hour, so if you pack boxes while they wait for you, expect to be charged for their time. Create an inventory of your possessions and think ahead about what to pack into boxes. Packing too much into boxes makes it difficult to move them around.
It often takes time and effort to locate your packed items after moving into your new home. Marking and labeling the things on the box labels makes identifying them more manageable. Besides that, a color-coding system will allow you to determine the room where each box belongs. It's also a good idea to list what's inside each box and attach it to the side of the box.
4. Transferring your information
There may be the most exciting aspects of relocating to a new house, but it is essential. It's critical to remember to keep your billing information up to date and to cancel or transfer memberships as needed. Some of these should be taken care of before you move, while others can wait until you've officially settled into your new home.
5. Hire professional movers
It can cost a lot of money to hire professional movers. Even though it is expensive, hiring professional movers takes much of the stress and anxiety associated with moving. They will load and unload boxes, put together and take apart furniture, and for an extra fee, they will even help you pack. Most professional movers include both the cost of labor billed by the hour and the cost of truck rental billed as a flat rate. There are other expenses, such as those for special packaging and moving insurance. Professional movers will use protective materials such as boxes, packing paper, and plastic wraps to keep your belongings safe during relocation.
Bottom Line
One of the last steps in buying a home is moving into a new home, which can be both stressful and exciting. Planning to move to a new house soon? Use this guide to make sure you are ready for the moving process and to make it as stress-free and easy as possible:
1. Prepare a moving checklist
2. Declutter
3. Pack everything and label boxes
4. Transferring your information
5. Hire professional movers
About Ziba Property
Ziba Property helps your business grow by allowing you to list your company or services offered in the area, create a business profile, accept service requests and send quotes, and get rated and reviewed on the products and services you provide. Our mission at Ziba Property is to establish a secure and trustworthy online marketplace where prospective buyers and property owners can locate high-quality real estate deals. To learn more about Ziba Property, click here or download the app on Play Store and App Store.
Tags In