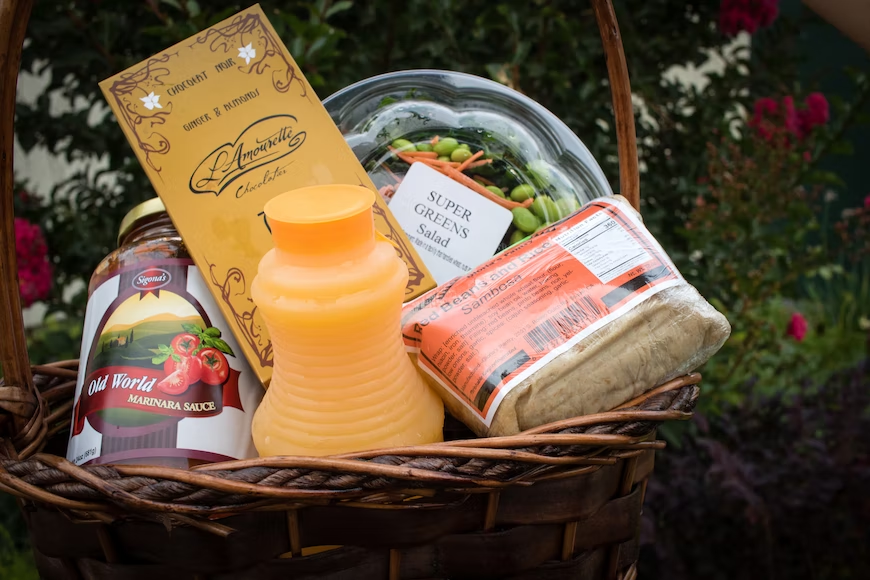 7 Best Real Estate Closing Gifts For Your Clients
We rounded up 7 of the best real estate closing gifts that will surely keep you on top of your client's mind.
Giving real estate closing gifts is always a fun and memorable experience between an agent and their client once all the papers have been signed. It is an excellent way to celebrate a successful home sale. Real estate closing gifts also showcase your appreciation to your buyer or seller and communicate that you value them. Furthermore, it's a great opportunity to leave a lasting impression of you and indirectly market your business to their family and friends.
Why should you give real estate closing gifts?
Sending closing gifts to top clients benefits your real estate business in the long run. Here are some of the advantages:
Giving gifts makes you memorable so you stay on top of your client's mind even after the transaction.
Choosing the right gifts can low-key promote your business to your client's friends and family and get referrals.
Showing your gratitude through gifts leaves a lasting impression so clients want to work with you again in case they decide to buy or sell another home, even during a down market.
7 Best real estate closing gifts
If you've spent quality time with your clients, you've probably gotten to know their lifestyle and interests fairly well. But finding the perfect closing gift for the most valuable buyers and sellers is not always easy, especially if you want your services to be remembered. The trick is to find a personalized gift that says you care, yet is not too personal that they'd feel invaded.
To help you create a memorable closing experience for your clients, here are seven real estate closing gift ideas your buyers and sellers will truly appreciate.
1. Personalized home decor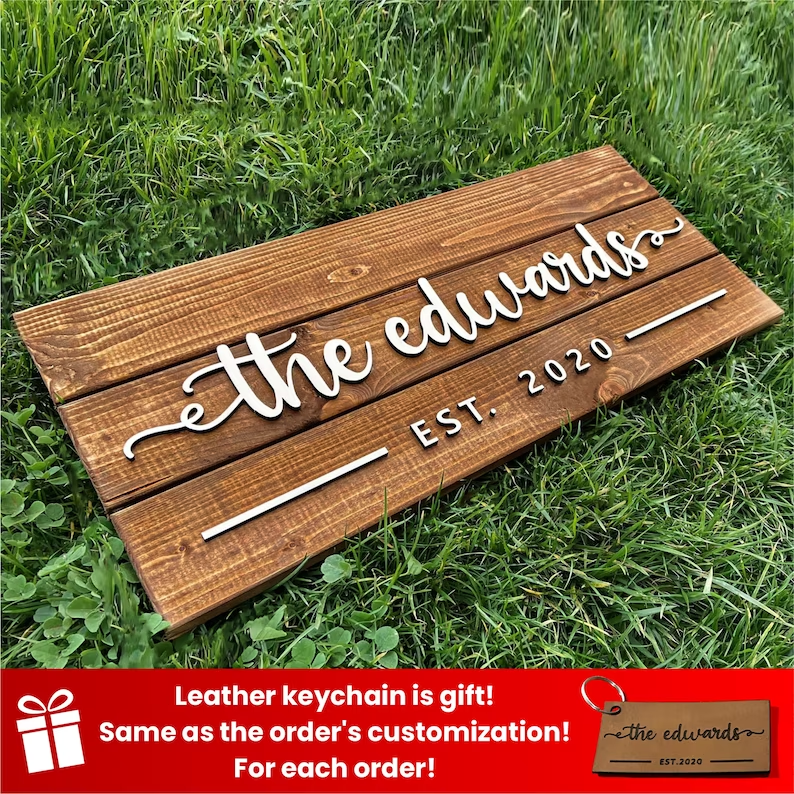 Personalized gifts are a great way to show you appreciate your buyer's or seller's trust. You could gift them home decors, such as customized throw pillows, wall art, a candle set, or a "welcome" doormat with their family name printed on it. If you're gifting a buyer who is new to the town, you can give them a framed street map or a historical map of their new city. A customized house sign is also a unique gift that your clients will surely love.

Pro tip: Have your business logo and contact info printed somewhere on your gift so your clients can easily remember you when they need your service.
2. Eco-friendly gifts
Eco-conscious items are unique gifts to show appreciation to your clients. It would even be better to find a sustainable gift crafted by local artisans in your community. This could be an upcycled charcuterie board, a living composter, recyclable flower vases, or a useful recycled notebook. These gifts could be great conversation starters at your client's home parties, giving your brand more exposure to your client's network.
Giving eco-friendly gifts not only keeps you top-of-mind but also reflects a positive image of you and your brand.
3. Photo shoot with the new home
If you're gifting a buyer, consider having a photo shoot with them at their new home. This works as a memorable housewarming gift as they make a new transition in their life. You can hire a professional photographer and schedule the photo shoot at a convenient time that fits your client's schedule. If you have advanced camera skills, you can snap some photos by yourself to save money.
What's great about this gift is that your clients can post the photos on their social media and tag you to low-key promote your business to their family, friends, and followers.
4. Scrapbook or photo book
For homeowners who just successfully sold their property, create a scrapbook that contains memorable photos of them in their house. A scrapbook is a thoughtful parting gift, especially if they're moving to a new city or country. You can grab photos from their Facebook or Instagram accounts and create a scrapbook by yourself.
Pro-tip: To save time, look for local businesses or freelance graphic designers in your community who can organize the pictures and create a photobook that bears your logo and contact information. Have the photobook printed and give it to your clients on closing day or before they move.
5. Home plants
If your client is a die-hard plant parent, indoor home plants are great gifts that will surely touch their hearts. Plants may mean different things. To be safe, choose a plant that symbolizes abundance and good energy, such as a rubber plant, money tree, jade plant, lucky bamboo, bonsai tree, or ficus ginseng. If your client loves to cook, consider gifting herbs that they can add to their herb wall instead.
Home plants are effective real estate closing gifts as they are environment-friendly and can elevate your client's mood. Plants are also pleasant home decorations that can improve the air quality and health of your client's home.
Pro-tip: Before choosing a plant gift, consider the size, plant toxicity, and ease of care. Also, make sure that your clients are not allergic to pollens that can be triggered by certain plants. After all, you don't want your gift to be burdensome for your clients.
6. Monthly subscriptions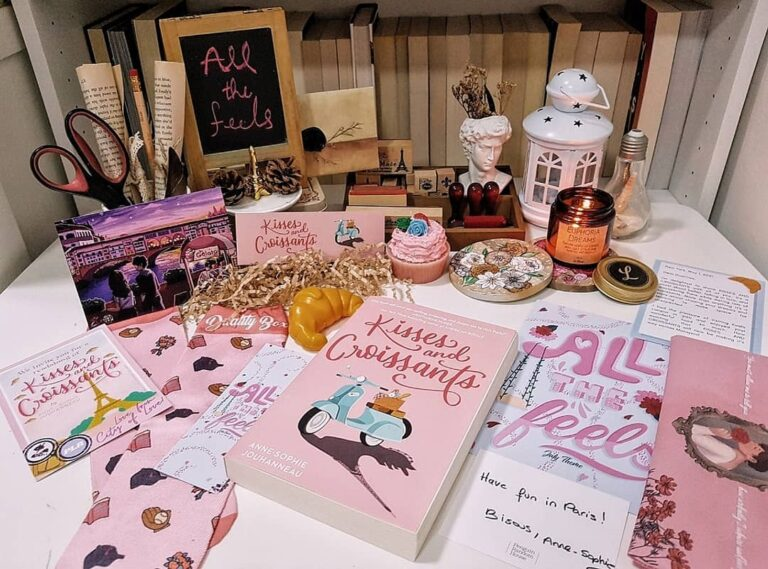 Be creative with your real estate closing gifts by giving monthly subscriptions of something they love. For instance, if your client is a bookworm, look for book subscriptions online that service to your location. If your client is a wine aficionado or a coffee lover, consider giving them a beverage subscription for one month at their favorite wine store or cafe. You can also give your buyers a local gift basket to give them a sense of their new neighborhood.
Gifting your buyers or sellers something that matches their interests speaks to how sincere and mindful you are towards them, which could turn them into repeat clients. This also boosts your image as a valuable real estate agent, which could earn you referrals to your client's family and friends.
7. Home gadgets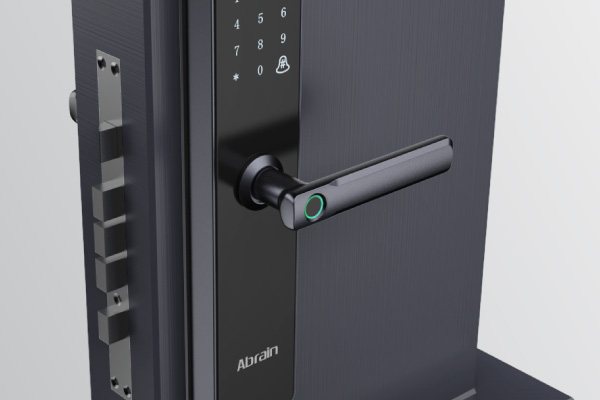 If you have more budget to spare, check out home gadgets as a closing gift. You can give a smart doorbell, gas leak detector, WiFi smart plug, voice-controlled smart speaker, or a smart light bulb that your clients can control from anywhere. Smart gadgets are cool gifts that can improve the functionality of your client's home. If your client is new to the neighborhood, giving them a smart door lock will give them peace of mind as they settle in.
Pro-tip: You don't have to go crazy with the price when buying a real estate closing gift. A good rule of thumb is to spend around 1% to 5% of your gross commission income. More than the price, what's important is conveying sincerity and gratitude to your clients for trusting you with their real estate needs.
Bottom Line
The best real estate closing gifts are items that match your client's interests and preferences while making sure you stay on top of their minds even after the transaction is completed. It could be as simple as a personalized keychain, a recycled notebook, a local gift basket, or even a coffee mug that they'll use for a long period of time. To make sure they can easily contact you when they decide to do business again, add your company logo and contact info somewhere in the gift.
To recap, here are seven real estate closing gifts that will make you memorable to your clients:
1. Personalized home decor
2. Eco-friendly gifts
3. Photo shoot with the new home
4. Scrapbook or photo book
5. Home plants
6. Monthly subscriptions
7. Home gadgets
About Ziba Property
Ziba Property can help you sell or rent your house, condo, or apartment by connecting you with property seekers, buyers, and sellers. Our goal at Ziba Property is to create a safe and reliable online marketplace where potential buyers and property owners can find high-quality real estate deals. To learn more about Ziba Property, click here or download the app on Play Store and App Store
Tags In