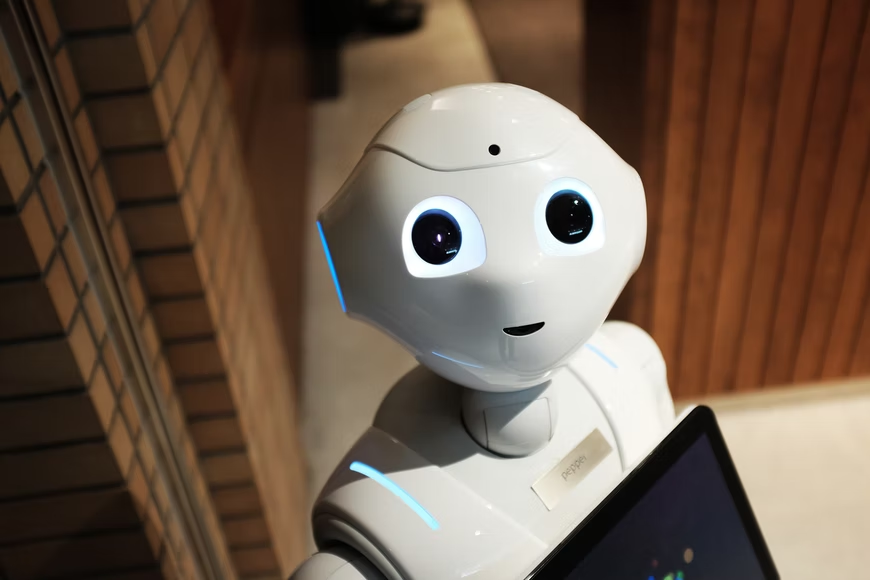 7 Best Smart Home Gadgets for Your Household Chores
Turn household drudgery into exciting and high-tech activities with the best smart home gadgets for your household chores.
Imagine a life where you don't need to worry about any household chores—you'll have more time to spend on meaningful activities! While robots will probably dominate our households in the future, the home technology sector has been innovating fast—so fast that our pockets couldn't even keep up.
If you're struggling with household chores, here are the best smart home gadgets you need that are worth every penny.
1. Robot vacuum
Sweeping the floor, especially in a huge home filled with children, dogs, and cats can take so much of your time since you often have to do it daily. If you're tired of cleaning after your children's (or pets') muddy shoes, dusty feet, and hair fall scattered all over the floor, home technology has a great solution for you—a robot vacuum. 
Using a robot vacuum can reduce your cleaning time. With just a push of a button, it automatically clears your floors from dust, debris, hair, and other allergens when you do your scheduled and spot cleaning. Unlike regular vacuums, you don't have to physically do the vacuuming and just let the device do its magic. This is a great solution for busy parents who want to get some time off—even just a couple of precious minutes every day.
Estimated price: $180 to $3,072 price varies based on features and brand
2. Smart dishwasher
If you thought that the dishwasher is already a revolutionary miracle sent by the kitchen gods, just wait until you get your hands on a smart dishwasher. Compared to a standard dishwasher, smart dishwashers are designed with enhanced features for added convenience. These features include Wifi connectivity and flexibility options like voice controls, high-efficiency filters, LED lights, water recycling reservoirs, and dish drying capabilities with additional heating elements.
What's smart about this new technology is that you can start wash cycles and monitor performance anywhere from your smartphone. Since it has Wifi connectivity, you can easily integrate it into your smart home design and even receive alerts on your smartphone if any issue arises. How time-saving is that!
Estimated price: $698 to $1,899 price varies based on features and brand
3. Robot lawn mower
If you don't have time to cut the tall grass in your yard or do the mowing but still want to maintain a clean and refreshing lawn, the robot lawn mower provides an efficient and time-saving solution on so many levels. Unlike the traditional lawnmowing device, the robot battery-powered (some are solar-powered) mower automatically drives around your lawn to keep the grass under control.
Thanks to constantly innovating technology, robot mowers are built with improved performance capabilities. They have low noise levels and can be easily operated via a mobile app. Furthermore, some are designed with versatile cutting settings, 360-degree camera sensors, programmable mowing times, and GPS function for easy tracking, especially in large gardens.
Estimated price: $1,000 to $3,000 price varies based on features and brand
4. Smart washers and dryers
The washing machine is a revolutionary innovation in home technology, which has saved busy moms (and all types of people, actually) from the drudgery of washing and drying piles of clothing. What's even better than the automatic washing machine are smart washers and dryers.
This enhanced appliance is designed with cutting-edge technology, such as built-in Wifi, dryer syncing, custom cycle storage, and advanced wrinkle care. Smart washers can be paired to an app on your smartphone, enabling you to control the machine from a remote location and receive notifications when the washing and drying cycle is complete.
Estimated price: $1,035 to $3,199 price varies based on features and brand
5. Window cleaning bots
Cleaning our windows is yet another dreaded chore that we want to get rid of. Thanks to home assistance robots, there's a way to clean your windows more efficiently without lifting your finger—except when you turn it on and set it up. Window cleaning bots are high-tech scrubbers designed to adhere to your glass windows and scrub them clean. It not only saves you time but also protects you from possible injuries.
Depending on the model, these gadgets come with several cleaning modes and microfiber pads for dry and wet cleaning. They also utilize smart technology and sensors to determine which spots have been cleaned and where to go next. Additionally, they are built with anti-fall sensors, very quiet motor, powerful suction, and a user-friendly mobile app so you can control them remotely.
Estimated price: $149 to $1,942 price varies based on features and brand
6. Smart trash cans
We shouldn't think too much about our trash. With the help of smart technology, trash cans have evolved from waste bins to high-tech devices that provide a cleaner, simpler, and more convenient solution for your waste. Smart trash cans have motion sensors that open and close the lid automatically for you. This is a hygienic way of throwing garbage since you won't have to touch the bin directly.
Aside from motion-activated lid control, more advanced trashcans automatically slice and heat-seal every trash bag before it is removed. Once the can is full, you only need to push a button and the can begins the heat-sealing process. Once you remove the sealed bag, smart trash cans automatically refill themselves. This saves you from the drudgery of filing and relining the can with a new bag. What's more, these cans have odor-absorbing filters to keep your home fresh and clean from garbage odor.
Estimated price: $50 to $4,047 price varies based on features and brand
7. Smart pet feeders
This high-tech device is extremely useful for pet parents. If finding time to feed your pets is a struggle because of too much workload, an automatic pet feeder ensures that your furry friends are fed on time.
Because of smart technology, you can connect hi-tech feeders to your phone via Bluetooth or Wifi. This allows you to create an automatic meal schedule for your furry friend and even remotely feed them when you're not home. Some smart pet feeders also include additional features, such as voice commands, portion control, and cameras to help you monitor your pets' feeding time.
Estimated price: $35 to $255 price varies based on features and brand
Bottom Line
Doing household chores can be so tedious and time-consuming. Thanks to smart home technology, we don't have to go through the drudgery of sweeping the floor, washing the dishes, mowing the lawn, laundering our clothes, cleaning our windows, dealing with our garbage, and feeding our pets. There are better, more efficient, and smarter ways to keep our homes fresh and clean.
While smart home gadgets can be expensive, they can help you save precious time and focus more on doing things that matter to you. To recap, here are the best smart home gadgets that help reduce your household chores:
Robot vacuum
Smart dishwasher
Robot lawn mower
Smart washer and dryer
Window cleaning bots
Smart trashcans
Smart pet feeders
About Ziba Property
Is your current home no longer supporting your lifestyle and you're now looking for a new home? Browse for your next house on Ziba Property!
Ziba Property is a global online community of homeowners, tenants, landlords, real estate agents, and businesses and services. By using Ziba Property, homeowners and tenants can stay connected with their neighborhood anytime, anywhere. If you're looking for a bigger home, you can search for the best houses, condos, and apartments for rent or sale in your desired location.
Aside from being a real estate property management software, Ziba Property is also a great platform to sell pre-owned items in your neighborhood. Whether you're moving in or out, you can list your pre-owned items on Ziba Property for other users to see.
Download the Ziba Property app now from Play Store and App Store and enjoy a smarter way of home searching.
Tags In