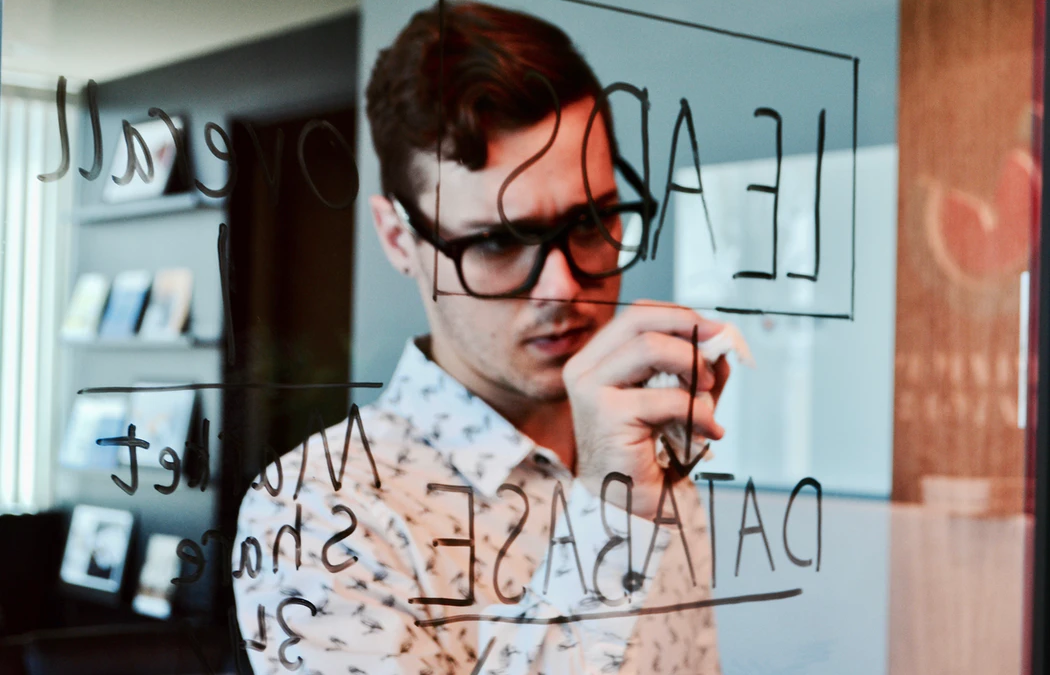 How to Effectively Generate Real Estate Leads
An effective lead generation strategy can help you streamline your sales pipeline. Read here to learn how to generate real estate leads.
The highly competitive nature of the real estate industry makes lead generation more challenging than it already is. With the breakneck speed of technology, generating leads has become more sophisticated and overwhelming simultaneously. Getting lost in a rabbit hole of marketing tools and strategies to increase brand awareness and find leads is easy.
The advancement in digital marketing has fortunately made lead generation much easier. Marketing applications, automation software, social media platforms, and other marketing tools are now easily accessible to make your lead generation strategy more effective.
What is lead generation?
Lead generation is the process of turning visitors into customers. It comprises steps that attract, nurture, and convince customers to do business with you. Lead generation aims to convert prospects into paying buyers who have invested interest in your business. These potential buyers are what we call "leads."
We can identify a lead either as an MQL or SQL.
Marketing qualified leads (MQL) are prospects who have expressed interest in your business, such as filling out contact forms or downloading promotional materials. Though these leads are promising, they have yet to be ready to convert.
On the contrary, sales qualified leads (SQL) are prospects who have expressed interest in paying for your product or service. They are buyers who are ready to talk to you about purchasing a property. When appropriately nurtured, MQLs can become SQLs.
Why is lead generation important?
If you've been in the industry for a long time, you know how important lead generation is in increasing sales revenue. And there are statistics to prove its effectiveness in generating business. According to a recent report, lead generation is the most important marketing goal for 85% of B2B marketers. The report also stated that the most effective lead generation strategies are email marketing (78%), event marketing (73%), and content marketing (67%). According to a report by Ironpaper, B2B marketers generate most of their leads from social media platforms, particularly LinkedIn (64%), Facebook (49%), and Twitter (36%).
But statistics mean nothing when we are not able to reach our sales goals. To help you improve your sales, we present tips for creating an effective lead generation strategy.
Maximize your social media presence
This one's obvious. However, many agents are still not maximizing social media to their advantage. With digital technology becoming ubiquitous, social media has become the most influential factor in the real estate market.
In a study by Pew Research Center, 79% of younger millennial buyers (18-29 years old) are using Facebook, while 67% are using Instagram. Among older homebuyers (30 to 49 years old), 82% use at least one social media platform, with Facebook and Instagram being the top platforms.
Using social media is one of your greatest marketing tools if you're targeting young professionals or couples who are growing their families. But this doesn't mean you must use all available social media platforms. Having two or three active social media accounts can help you improve brand awareness online.
To help you maximize your social media account for lead generation, here are some of our tips:
Pro tip #1. Stay active and post content regularly. Consistency is important in social media algorithms. If you plan to post once a day, you can post content consistently once a day. This will help increase your online reach and improve your rank in social media searches.
Pro tip #2. Know the ideal number of posts for each channel to increase audience reach. According to experts, posting on Facebook twice a day or on Instagram 1-3 times a day is good for your social media SEO (search engine optimization).
Pro tip #3. Use relevant hashtags in your post. The most searched hashtags for real estate in 2021 are #home, #property, #forsale, and #dreamhome.
Create content that addresses your prospects' problems
Aside from being active on social media, having your own website will also help increase your brand awareness. According to a HubSpot report, businesses with 400-1000 landing pages on their websites generate leads six times more than those with only 51-100 landing pages. Businesses that post blogs 11 or more times a month generate three times more traffic than those who blog less.
Blogging can be highly beneficial for your real estate business. Your website attracts potential buyers and sellers in your target neighborhoods when you publish great content and incorporate a clear lead generation system. Your website is also a great platform to showcase your expertise in the local property market.
However, before you blog, make sure you can allocate consistent weekly hours to create and publish content. Like in social media SEO, consistency is crucial when you want to rank in search results.
Use real estate blog to maximize lead generation
If you're interested in doing a real estate blog, here are our tips to maximize it for lead generation:
Pro tip #1: Write posts that answer your prospects' frequently asked questions. Your content is a chance to showcase your expertise. Make sure to post content that is relevant to your target buyers. You can check Google questions or collect questions from your prospects on social media to know their top concerns when buying a home.
Pro tip #2: Build your email list through your website. Email marketing is one of the most effective strategies to generate leads, and your website is a great platform for collecting your prospects' email addresses. You can embed contact forms on your website, which visitors can fill out. To entice your visitors to join your email list, you can give away something they can download or access on your website in exchange for their emails. This can be a simple house hunting checklist or a newsletter.
Pro tip #3: Make your tone casual when writing a blog post. Readers want to read blog posts that read like friendly advice rather than a handbook. You can be personal in your posts yet stay professional.
Whatever content you post, your goal is to give valuable information that can help your readers become smarter buyers. This will establish your blog according to the Google EAT (Expertise, Authoritativeness, Trustworthiness) principle and improve your website's SEO.
Use property management apps effectively
Thanks to software advancement, listing a property has been much easier than using traditional methods.
You must utilize new technology and services to broaden your lead and sales opportunities. These include property listing apps, such as Ziba Property. It allows you to list your properties online and be seen by hundreds of interested buyers within your area.
Aside from building a prospect list of buyers, it's also important to create a list of high-quality landlord customers with a growing property portfolio with long-term potential for profitability. Using property listing apps, you can connect to landlords and sellers looking for real estate agents to market their properties.
Ziba Property is a property listing and management app that connects you to buyers, sellers, and landlords in your target neighborhoods. It enables you to post properties for sale or rent.
How can Ziba Property help your lead generation?
Ziba Property is a great tool to attract prospects. Buyers interested in your listing can easily contact you through email or call straight from the app. The in-app messaging feature also allows them to directly send you an inquiry about the listing, which requires them to enter their name, email address, and phone number. This makes it easier for agents like you to grow their contact list.
With the unique features of Ziba Property, you no longer need to painstakingly find landlords and sellers, which can take so much time and resources. Once you download the app and sign up for the platform, you can receive notifications from owners whenever they list their properties.
You can then directly send messages to landlords from the app. Ziba Property's in-app messaging allows you to send your agency proposals directly to property owners through their posted listings.
Pro tip: To make your property listings more attractive and memorable to buyers, create compelling property descriptions that appeal to their emotions. Include stunning photos and highlight property features that may resonate with their long-term dreams and aspirations.
Aside from property listing and management apps, there are multiple digital tools that can help you automate your sales process and generate leads much faster.
Volunteer in community service to establish a local presence
Aside from growing your online presence, you should also grab every opportunity to improve your reputation in your community. While community service is a selfless passion, it is a great platform that will bring multiple benefits to your business. Community involvement will help you generate leads, have your name linked to positive community causes, and improve both your public and brand persona.
Your prospects will see you as a credible and compassionate agent by being involved in community events. Community service not only makes you feel good about yourself but also allows you to network with people and businesses who share the same passion for community development. This will eventually gain you several referrals and build your sphere of influence, which is important for your real estate business.
To network effectively through community service, here are some of our tips:
Pro tip #1: Partner with local businesses by organizing charitable gatherings for your local libraries or orphanages.
Pro tip #2: Volunteer in homeless shelters or soup kitchens. If there's none in your area, this may be the time to start one.
Pro tip #3: Co-sponsor a garage or rummage sale for a cause. You can tap a local church or community center. You can then ask your partner organization to mention you or your business in their promotional materials, and you can do the same for them in return.
Pro tip #4: Join events that directly benefit your business and community. These events could be about historic preservation, affordable housing, or community cleanups.
Don't forget to bring your business cards to all of these events. You never know when you'd meet high-quality prospects.
To recap
Lead generation may be a tedious and sometimes discouraging process. But this could also be an exciting stage in your sales process. You will meet many people and gain insights into the buying behavior of the market, which will benefit your business in the long run.
And though the breakneck pace of the industry can be overwhelming, having an effective lead generation strategy can help you streamline your sales pipeline. To effectively generate leads, here are some of our tips:
Maximize your social media presence
Create content that addresses your prospects' real estate problems
Use property management apps effectively
Volunteer in community service to establish a local presence
Would you like some help generating leads for your real estate business? Share with us your experiences and tips in the comment section below!
Tags In