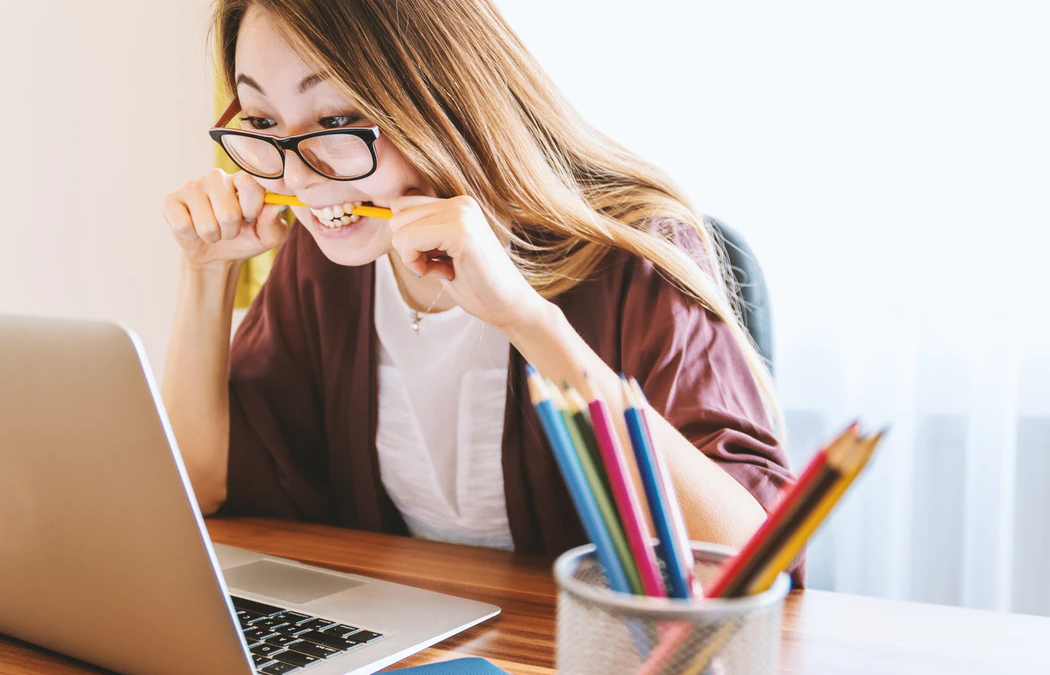 Tips for Better Online Home Search for Property Seekers
Not sure where to start when finding your dream home? Read here for tips to make a better home search online for property seekers.
With the ongoing pandemic and community restrictions in place, searching and viewing properties in-person has been limited. With strict social distancing measures, scheduling an actual property viewing may take time and a lot of community permits.
If you're ready to buy your dream home or itching to move to another residence, a property search during these times can be frustrating with all of the limitations of the digital space. Dubious real estate agents, photos that don't accurately represent the actual house, and undisclosed property damages are just some of the possibilities that make us wary of online home searches.
Rather than a foe, the online world could be your most convenient guide. In this article, Ziba Property rounds up some tips that will make your online search more efficient and reliable.
Use an online property search app
House hunting is no longer as tedious as ages ago when mobile apps are scarce. With sophisticated and reliable property apps, like Ziba Property, consumers can now search for their dream homes faster. These apps provide more accurate housing information. They enable users to narrow down search results and find properties that match their preferences.
Ziba Property is a fast-growing online community of property sellers, real estate agents, businesses, and landlords who provide active listings. Each listing has price, size, number of bedrooms and photos to help you find your dream property.
Tips for better online search experience
For a better online search experience using the Ziba Property app, here are some of our tips:
Narrow down your search
The first thing you should do is to narrow down your Ziba Property Search. Enter in your target city or neighborhood and the specific features you are looking for in a property. Preparing a dream home checklist ahead of time will save you time.
Ziba Property allows you to narrow your search based on the minimum and maximum price and the number of bedrooms, bathrooms, and parking spaces. Knowing these details beforehand will help limit the online results to relevant searches only.
If you don't have specific details yet, Ziba Property allows you to search properties using keywords and even narrow the area you want to search in terms of distance.
You can browse each listing from the search results to see which properties are more likely to appeal to your lifestyle.
Save your searches
After you narrowed down the specifics, the search results page will provide a list of properties that match your preference. A great feature of the Ziba Property app is the ability to "like" a property you find appealing. This will automatically add the listing to your My Favorites tab, which you can visit and browse again at a later time. This feature also allows you to build up a gallery of properties that you could share with your agent and use as references for your future purchase.
How to share your searches?
Share your searches
Once you've found several properties that tick the boxes on your checklist, you are now one step closer to your dream home. You can revisit your saved searches to refine the selection of your dream property.
Once you log back into your Ziba Property account, you can easily revisit the properties you "liked" on your My Favorites tab. If there's a property that piqued your interest, you can share the property listing with your partner, spouse, or real estate agent. The Ziba Property app allows you to share the property listing to others through other platforms, such as email, Twitter, Messenger, WhatsApp, and other messaging apps.
Connect with local real estate agents online
Despite the advancement of AI technology, there is some information that your real estate agent can provide, which mobile apps can't.
A real estate agent has local knowledge and expertise that may not be available anywhere on the web. While online tools, such as Ziba Property, save you time in online search, having a real estate agent provides irreplaceable local knowledge about the neighborhood and the paperwork necessary to secure the property.
When looking for a real estate agent, find someone who has proven expertise and knowledge in your target neighborhood — the specific streets, school districts, institution, and lifestyle features.
Tips for finding a local agent
Here are some of our tips for finding a local agent:
Get referrals. You can ask your family and friends to recommend a real estate agent whom they have positively worked with in the past. If you're a new homeowner, find a real estate agent who has professional experience with new homeowners.
Research potential candidates online. Online property listings include the contact details of real estate agents responsible for the listing. Before making any transaction with an agent online, you should research them first. You can check their social media profiles on Facebook or Instagram. If they have a website or are active on social media, take a look at their online reviews. While negative reviews are often red flags, having one or two bad reviews is usually not something to worry about.
Attend open houses. Whether it's a virtual or an in-person open house, attending open houses will let you meet local real estate agents in a non-threatening environment. Meeting agents in such events allows you to engage with them and ask them questions that you may not find answers to online. This also allows you to ascertain the agent's personality and work ethics — are they approachable, accommodating, polite and professional?
Attend virtual open houses
Because of community restrictions, in-person house viewings have dropped sharply. The good news is sellers and property agents are going online to provide virtual house tours.
Virtual open houses are exciting experiences that allow you to check the property without having to be physically present. If the seller or agent provides 3D virtual tours of the property, this gives you the opportunity to walk through the house, check it from different angles and see if it's a great fit for your dream lifestyle.
Tips for attending open houses
There are also virtual open houses that you can attend online. These tours are either offered through a live stream or pre-recorded videos. To make the most out of these online tours, here are some of our tips:
Before attending a virtual open house, research the property. You should properly read the listing description and take note of the materials used and systems present in the property. You may also contact the agent ahead of time to ask for any disclosures about the property.
Before tuning in to the live stream or pre-recorded online tour, know what software the agent or seller will be using. It is important to be familiar with the software or application to prevent any technical difficulties during the property viewing.
Remember to put the online tour on your schedule. You can either attend a livestream event or watch the recorded version at a more convenient time. Attending a live stream is a better option since you could ask the agent relevant questions and get answers in real time.
Why Ziba Property?
Ziba Property enables you to connect with reliable agents in your neighborhood. When you find an interesting property listing on Ziba Property, the app allows you to easily contact the property agent via the Email or Call buttons on the property listing. You can also view the agent's profile, as well as other listings they promote on the app.
Read online resources
You would be surprised how great of a global online library Google is, with all the insightful blogs about property search and ownership. The Ziba Property website, for one, provides helpful resources for property seekers.
Whether you want to know which properties will sell in 2021 or how to prepare your home for the rainy days, the web provides a plethora of valuable content to help you become a better property investor and homeowner.
Reading local blogs about your neighborhood is also a helpful way to get the pulse of your local market. If your real estate agent has a website or social media accounts, go check their blogs or posts. They provide insightful information about the neighborhood and properties that may be looking for. Being well-informed will help you avoid common pitfalls and mistakes when searching a property, such as hiring unreliable brokers or overlooking important property flaws.
To Recap
Finding your dream home is an exciting journey. But it could also be overwhelming if you don't know where to start. By doing an online search first, the process becomes much easier and more efficient.
If you're not sure where to start, here's a recap of how to make faster property search online:
Use an online property search platform such as the Ziba Property app
Connect with local real estate agents online
Attend virtual open houses
Read online resources
Have you found your dream home yet? Let us know in the comments section!
Tags In