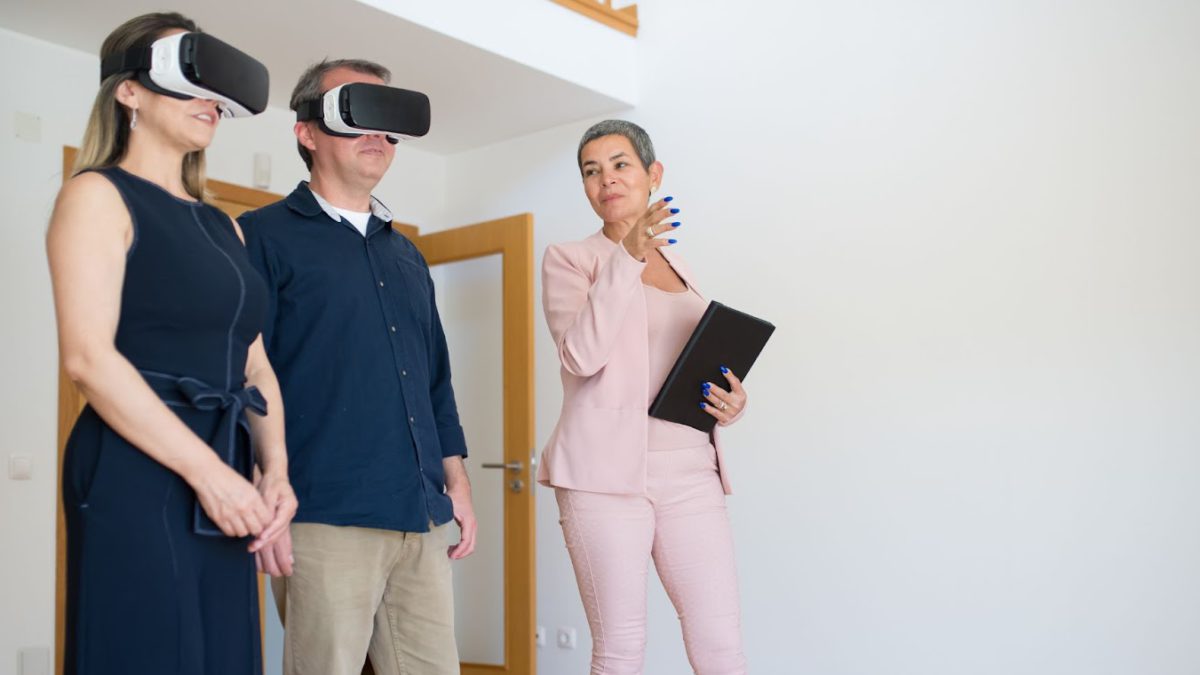 The Impact of Technological Advancement on the Real Estate
The impact of technological advancement on the real estate has been significant. It transforms how people buy, sell, and rent properties.
Using technology in the real estate industry has changed the traditional methods of buying, selling, and renting properties. Technology advancements have increased the efficiency and convenience of the process for both buyers and sellers.
People can search for properties, schedule viewings, negotiate deals, and complete transactions online with various technological tools and platforms. This has increased the real estate market's accessibility, transparency, and speed. Below are some of the most significant effects of technology on the real estate industry.
1. Enhanced productivity and efficiency
Overall, the impact of technological advancement has improved the efficiency and effectiveness of many steps in the real estate industry. It includes property search, listing, negotiating, and transactions.
One way technology simplifies the real estate industry is through online property search platforms. These platforms give users access to a massive listings database and allow them to narrow their search based on criteria like price range, size, and other specifics. Property seekers can now save more time and effort by conducting online searches rather than driving around to different locations.
Technology is also being used to list properties. Real estate agents and property owners can provide prospective buyers and renters by creating detailed listings with photos, videos, and additional relevant information. This will help them gain a more comprehensive understanding of the interested properties.
Furthermore, technological advancements have facilitated the negotiation and transaction process by enabling parties to communicate, exchange documents, and sign agreements remotely via online platforms and digital tools. This has made the process faster and more secure because vital information can now be stored and accessed digitally.
Overall, new technologies have significantly impacted the real estate market, making buying, selling, and renting property easier, faster, and more convenient for everyone involved.
2. Increased access to data and information
Technological developments give real estate agents and buyers easier access to previously unavailable resources. Online databases have made it easier for real estate agents to gain quick access to data like property sales prices, previous owners, and facilities. With this knowledge, real estate agents can assist their clients in making more informed decisions throughout the home-buying process.
Furthermore, demographic and market data, such as population growth, income levels, and crime rates, can be easily collected and analyzed to shed light on the local real estate market. Real estate agents and prospective buyers can use this data to their advantage by identifying areas with solid growth and rental income potential to make more informed property investment decisions.
Additionally, technology has made it easier for agents, buyers, and sellers to communicate and collaborate remotely. Buying or selling a home can be simplified and made more convenient with online communication tools, virtual tours, and digital signatures.
Real estate agents, buyers, and sellers now have greater access to data and information than ever. Allowing them to make better decisions, save time, and work more efficiently.
3. Improved marketing and advertising
Besides, real estate technology has increased the efficiency of property marketing and advertising. With the advancement of technology, real estate agents can now use digital channels for advertising their listings to a much larger audience interested in purchasing or renting their available properties.
These digital channels include websites, social media platforms, and online listing services. As a result, real estate agents can reach more people with their marketing and advertising efforts than they could before with methods like print ads or word of mouth.
In the past, a real estate agent would advertise a house for sale or rent in a newspaper or real estate magazine, place a sign in front of the house, and wait for potential buyers or tenants to come along. Real estate agents can now list properties on their websites as well as popular real estate websites such as Ziba Property.
Social media sites such as Facebook, Twitter, and Instagram can also be used to spread the word about the property and attract more potential buyers. This makes it much easier to market and advertise the property to a wider audience, as the listing can be shared with thousands of potential buyers or renters worldwide with just a few clicks.
Indeed, technological advancements have transformed the real estate industry, allowing agents to advertise properties more efficiently and effectively.
4. Virtual reality and augmented reality
The way people interact with their surroundings is changing dramatically due to virtual and augmented reality advances. These technologies can also be used in the real estate industry to provide potential tenants and buyers with a more engaging and interactive experience while viewing properties.
Virtual reality creates a completely simulated environment where users can interact and explore as if they were physically present. This enables people to take virtual property tours before making a decision. Giving them a better sense of the layout, space, and design.
Augmented reality, on the other hand, enhances the real-world environment with digital elements. Potential buyers and renters can better understand how a space would look with their furniture and decor. It's a way of making the property feel more personal and tangible, allowing them to make a more informed decision about the right fit. This makes the process of finding a new home more efficient and enjoyable.
Real estate agents can help homebuyers and renters make informed decisions by providing a more immersive and interactive experience with virtual and augmented reality technology.
Bottom Line
Overall, the impact of technological advancement on the real estate market has been significant in recent years. These advancements have made the real estate market more efficient and accessible, benefiting buyers and sellers.
To recap, here are the four most significant ways in which new technologies have changed the real estate industry:
1. Enhanced productivity and efficiency
2. Increased access to data and information
3. Improved marketing and advertising
4. Virtual reality and augmented reality
About Ziba Property
Ziba Property helps you buy, sell, or rent a house, condo, or apartment. It connects you with landlords, property managers, and real estate agents. We aim to build a safe online platform where property buyers and sellers can access top-notch real estate opportunities. To learn more about Ziba Property, click here or download the app on Play Store and App Store.
Tags In