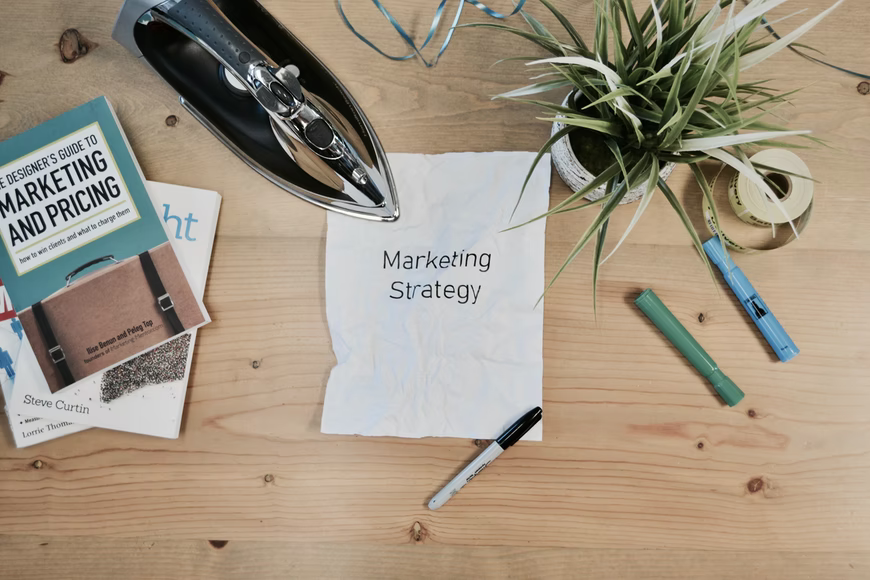 4 Most Effective & Easy Real Estate Marketing Strategies in 2022
As 2022 kicks in, Ziba Property rounds up some real estate marketing strategies you can realistically implement now. Read here to learn how to set your business up for success in the new year.
From inflation to ongoing community restrictions that crippled multiple markets – the real estate industry has been gravely affected by the pandemic in the past two years. As the new year ushers in, there's a renewed hope for property businesses to regain the lost profits and continue business closer to normal.
As such, property businesses need to implement actionable real estate marketing strategies that will generate new leads while keeping your clients and yourself protected.
Here are the 4 most effective real estate marketing strategies to jumpstart your 2022:
1.Evaluate your social media
Social media has been the buzzword in marketing for a long time, especially during the pandemic.
In a recent report, there's a 9.9% annualized growth in social media users in 2021. As of October 2021, there were approximately 4.55 billion social media users worldwide, which suggests that 9 in 10 internet users use social media each month.
With these statistics growing, evaluating your social media campaigns for effectiveness and optimization is more crucial than ever. Though it's hard to measure its ROI, real estate digital marketing will continue to impact businesses significantly post-COVID.
To evaluate your social media marketing, we suggest you consider the following questions:
Are your social media activities (such as real estate video marketing) generating engagement from your existing followers?
Do your social media posts promote more awareness for your brand?
Do the posts you publish lead to more clicks to your website?
Are your posts convert interested prospects into qualified leads who contact your office for info?
To leverage your social media presence, we suggest doing the following ahead of the new year:
Decide the outcomes that you want to achieve from your social media campaigns.
Create a social media marketing plan to map your social content and monitoring strategy in specific timeframes.
2.Develop relationships with local businesses
As a common mantra in business goes, "your network is your net worth."
Local businesses and service providers are influential because they regularly interact with homeowners in your community. When you have a reliable relationship with these vendors, they can give you the referrals you need for your business. Building relationships with local vendors in your community is a powerful strategy for growing and promoting your real estate brand.
Cultivating relationships with local vendors also enable your business to be more niche focus on your neighborhood. By engaging with local businesses, you're more immersed in your community and can better understand the needs of your target market.
Establishing your property business in your geographic area also helps you become a community expert who knows the local market better than competitors. This enables you to centralize your property listings and win more sales.
Today's technology makes it much easier to create relationships with local businesses. Ziba Property, for example, is a real estate property management software that allows you to not only list your properties for rent or sale but also connect with local businesses and service vendors in your community.
Using property management software like Ziba Property will help you grow your connections in your local community.
3.Host local events
Millennials are not only looking for a product or service — they are looking for a business with a purpose.
Hosting a local event in your community is another great lead generation strategy for your real estate business. This opens many opportunities to reach out and interact with local home buyers and homeowners, especially millennials.
You can either organize a real estate event or a community event. Through real estate events, you can help educate buyers, sellers, renters, or homeowners about housing-related topics. Community events, such as fund-raisers, will give your business an image of goodwill.
Either type of event will help you raise brand awareness, improve your network reach, and generate new leads.
4.Use a real estate property management software
With limited physical contact due to the ongoing pandemic, digitizing your real estate or rental property business in 2022 will deliver profitability and foster efficiency in your everyday tasks.
A real estate management system, like Ziba Property, brings people and technology together to find more innovative ways to solve business problems. 
For example, using property management software for landlords would reduce inefficiencies and errors by automating processes. You can conveniently collect data from internal and external sources through such technology into one seamless platform. This, in turn, will help you save more time, generate more revenue, cut expenditures, and get a deeper insight into your business and target market.
Ziba Property is a free property management system that empowers paperless management. It enables you to automate tasks and create a virtual community for your residential properties. You can also list and manage multiple properties with ease. Whether you're a rental business or a property agent, this cloud-based property management software allows you to remotely manage your listings and properties. Since it's a global residential property management software, you can easily connect with agents, property owners, landlords, tenants, and local businesses & services anytime, anywhere.
Bottom Line
Though most experts project a booming property market in 2022, we must always be prepared for business uncertainties and opportunities. Here's a recap of the top 4 real estate marketing strategies you can implement now:
Evaluate your social media
Develop relationships with local businesses
Host local events
Use a real estate property management software
About Ziba Property
Ziba Property is a global property listing and management app that connects property managers, property owners, tenants, real estate agents, property seekers, and businesses and services worldwide in one seamless platform.
You can list your apartment, condo, and properties with Ziba property for rent or sale. As a rental management software, the app can help you promote your condo for rent with less effort and help tenants find the best property and houses on the market.
To learn how Ziba Property can make property management more efficient, download the app now from Play Store and App Store.
Tags In