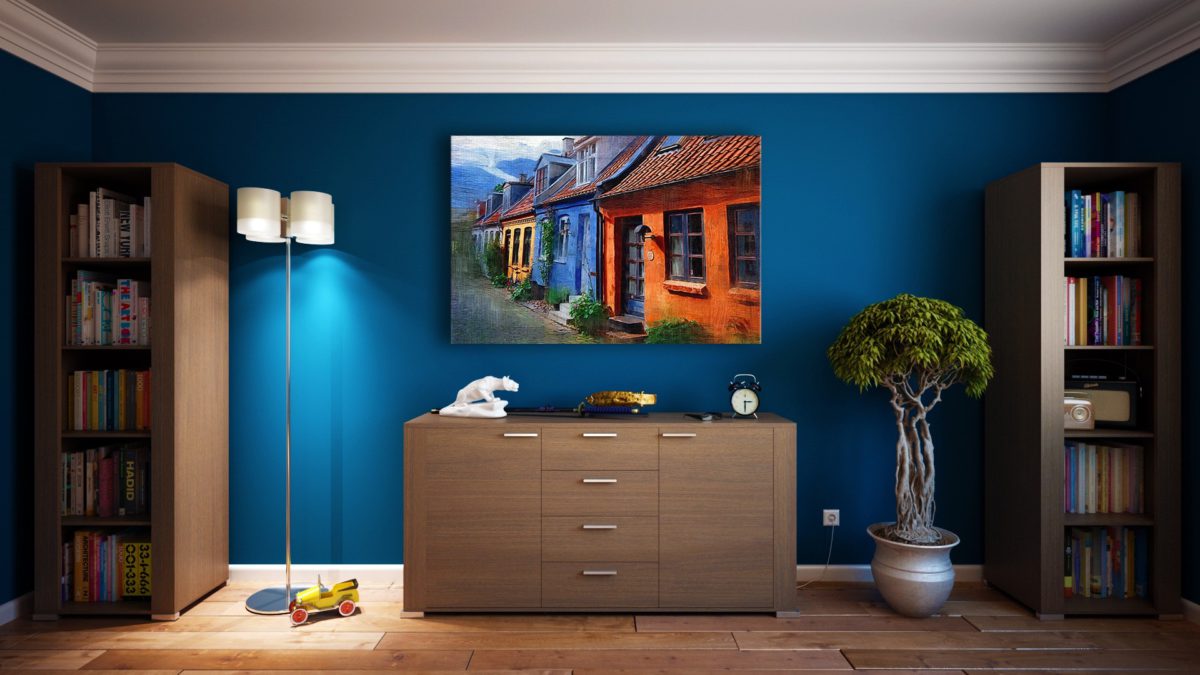 7 Remarkable Home Improvement Ideas on a Budget
Discover budget-friendly home improvement ideas that can significantly enhance your property's value with these 7 affordable projects.
Your home is one of your most significant investments, and keeping it in good condition is important. Home improvement ideas not only help to maintain the condition of your home, but they also have the potential to increase its overall value. Whether you intend to sell your home or simply improve its comfort and functionality for your family, many low-cost home improvement ideas are available to help you.
This article will look at seven home improvement ideas that can significantly increase the value of your home on a budget. Investing some time and money into these simple home improvements can boost your home's resale value. Additionally, these upgrades will make your home more comfortable and allow you to enjoy it for many years.
1. Upgrade your kitchen cabinets
The kitchen is one of the most important rooms in the house when it comes to home value. If you want to improve your kitchen and make your home worth more, upgrading the cabinets is a great idea. Installing new cabinets will give your kitchen a fresh and modern appearance. Furthermore, it will make your kitchen more practical and easier to use. Plus, you'll have extra space to keep your kitchen tidy and well-organized.
In addition, when getting ready to sell your home, having updated kitchen cabinets can serve as a significant selling point for prospective buyers. The kitchen is often considered the focal point of a home, and a visually appealing and functional kitchen can make your home stand out from others on the market.
2. Paint your walls
Painting your walls is an easy and affordable method to freshen up the inside of your home and boost its value. When you apply a new coat of paint, the rooms become brighter, cleaner, and more modern. It's also a fantastic way to hide flaws, such as old paint or marks, that might make your home appear less appealing.
If you're thinking about selling your home, painting the walls can be a smart strategy to attract the attention of potential buyers and make your home more unique compared to others on the market. Using neutral colors like white, beige, or light gray is popular because they appeal to many people. These colors provide a blank canvas that allows potential buyers to imagine their style and belongings in the space.
3. Add a backsplash to your kitchen
Installing a backsplash in your kitchen is a simple and cost-effective way to improve your home's overall appearance and atmosphere. It not only adds a decorative touch but also protects your walls from potential damage.
A well-designed backsplash can give your kitchen a modern and refreshed look while creating character and uniqueness that distinguishes your home. This smart home improvement idea requires a small investment but has the potential to significantly increase the value of your home and make it more appealing to potential buyers.
4. Improve your bathroom
Improving your bathroom is a great way to increase the value of your home. When your bathroom looks modern and clean with up-to-date fixtures, it creates a luxurious atmosphere that can attract potential buyers. Even small changes like replacing old faucets or adding storage can make a big difference. Investing in your bathroom is a wise choice to increase your home's value and attract potential buyers.
5. Install a programmable thermostat
Installing a programmable thermostat is an inexpensive way to increase the value of your home. It lets you easily control and customize your home's temperature according to your comfort preferences while helping you save on energy costs.
A programmable thermostat is not only a practical addition but also a desirable feature for potential buyers. It demonstrates that your home is energy-efficient and well-maintained, which can increase its overall appeal.
Furthermore, you can quickly adjust a programmable thermostat to fit your schedule and preferences. When you're not home, you can save money and energy by setting the thermostat to a lower temperature. Similarly, you can program it to increase the temperature before you arrive home, creating a cozy and inviting atmosphere for your return.
6. Add storage space
Increasing the amount of storage space in your home is a smart and simple way to increase its value. When your home is tidy and has plenty of storage space, it becomes more appealing to potential buyers. Many buyers are willing to pay more for a home with extra storage.
You can easily reduce clutter in your home by using simple storage solutions such as shelves, hooks, and baskets. They help you keep things organized and prevent clutter from piling up. Consider installing built-in cabinets, drawers, and closets if you need even more storage space.
Adding storage space to your home is an excellent way to increase its market value and improve your quality of life by making it easier to keep your area neat.
7. Update your flooring
Upgrading your floors can increase the value of your home. Buyers don't like old, worn-out floors but love new, stylish ones that make your home look fancy and modern.
When you change the flooring in your home, it not only improves its appearance but also enhances its functionality. For instance, replacing carpets with hardwood or tile floors can help reduce allergies and make cleaning easier.
In addition, installing hardwood flooring in your home can significantly increase its value, making it a wise investment for homeowners looking to raise the resale value of their properties.
Bottom Line
Home improvement ideas do not have to be expensive or time-consuming to increase the value of your home. You can make small changes that make a big difference in how your home looks and how much it's worth with a bit of creativity and effort. So, don't be afraid to take on these ideas and enjoy the benefits of a more valuable and enjoyable home.
To summarize, here are seven cost-effective home improvement ideas that you may want to consider for enhancing your home's value and appeal on a budget:
Upgrade your kitchen cabinets
Paint your walls
Add a backsplash to your kitchen
Improve your bathroom
Install a programmable thermostat
Add storage space
Update your flooring
About Ziba Property
At Ziba Property, we connect you with top-notch real estate agents with extensive market knowledge. Whether you're looking to buy, rent, or sell a property, our agents are there to guide you throughout the entire process. Ziba Property simplifies property transactions by providing access to the latest market insights, cutting-edge technology, and an extensive database of potential buyers and sellers, effectively removing the complexities and anxieties typically associated with such transactions. To learn more about Ziba Property, please click here or download the app from the Google Play Store or the Apple App Store.